Gifts from Greek Land
& Sea
Sea Food & Wine Stories
Sunkissed by the flickering rays of sun on the archipelago of the Argo – Saronic Gulf, SUNSET restaurant is a culinary ode to Hydra's past, present and future. For more than 30 years, the restaurant has evolved into a meeting point for new comers and loyal returning visitors who wish to relish the essence of Hydra. Together we have grown and have been blessed to witness moments of genuine joy and bliss. And as a token of gratitude, we come with gifts of this land and this sea, for you to savour and enjoy. We hopefully wish you do…
Every day fresh caught fish, molluscs and shellfish reach our cuisine from local fishermen. Together with seasonal and local produce and internationally imported special ingredients, our Chefs deliver unique and yet light flavors that harmoniously blend with the surrounding environment. Top picks incorporate the infamous Seabass Ceviche, Octopus Carpaccio and Seafood Arancini.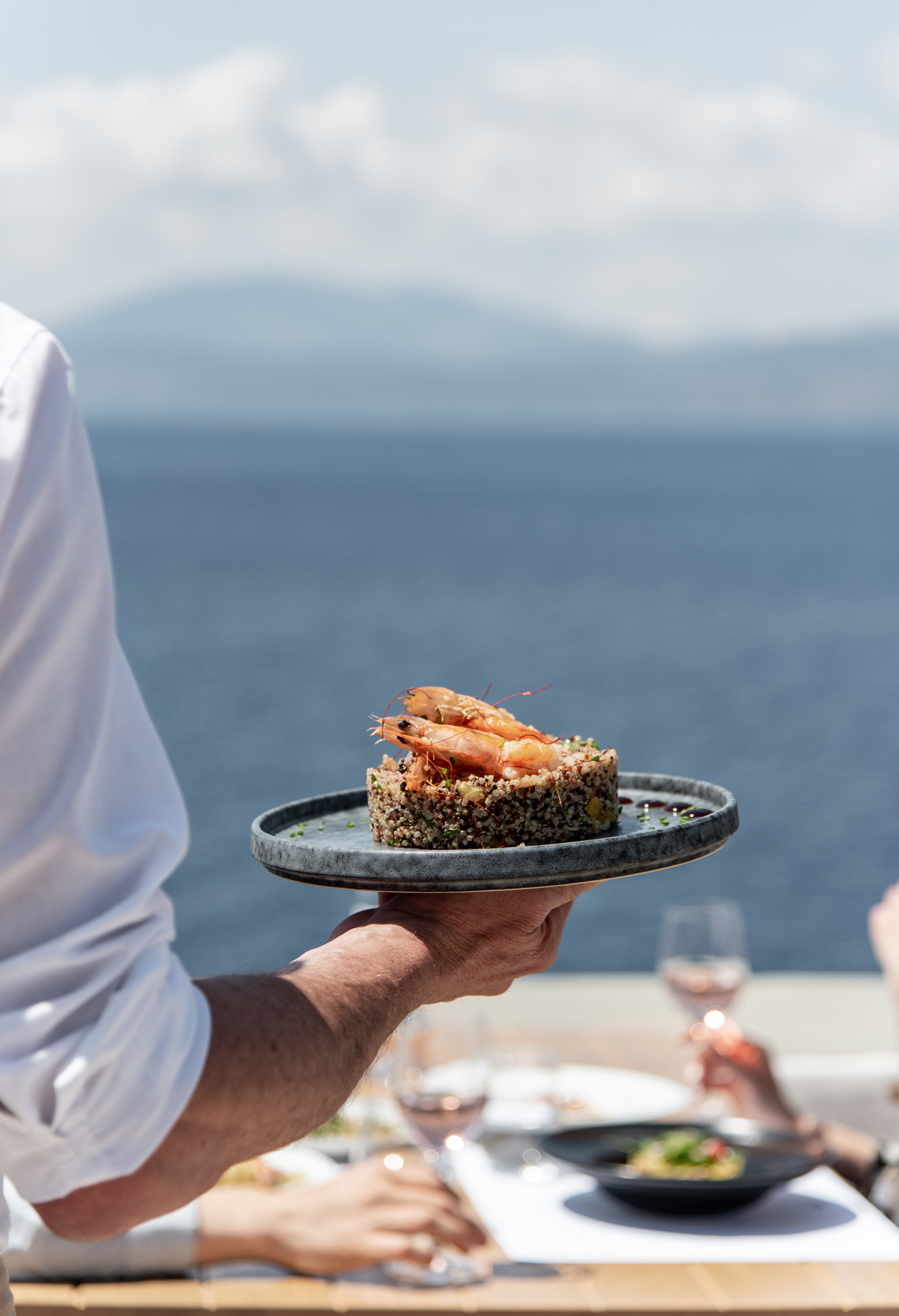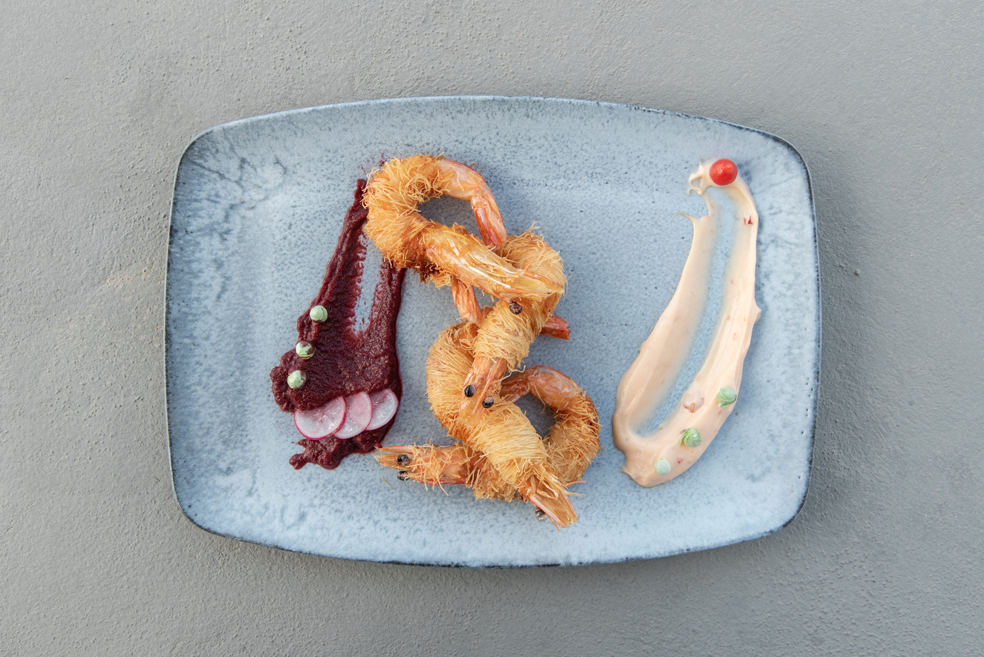 Plat Du jour
Given the fact that we serve nothing but fresh and primarily, locally based products, our Chefs daily suggest a Plat Du Jour inspired by seasonal produce, ingredients and the fishermen's haul. It is our Chefs' opportunity to think outside the box, let their creativity shine and work with what the day unexpectedly brings. Therefore we urge you to ask your waiter for the Plat Du Jour and we are certain you will be pleasantly surprised.
Our chef
Executive Chef George Gkoridis
George, today aged 47, has been fascinated with the process of preparing and experimenting with food since he was a young boy. For the last 30 years he has been working in restaurants' kitchens and the last 15 years he has been working as an executive chef and culinary consultant based in Thessalonica, earning the opportunity to create menus and train staff for more than 250 restaurants across Greece. In 2021, his last consulting project was at Sunset in Hydra, which lead to this year's full-time collaboration and permanent residence on the island. Executive Chef George Gkoridis is honoring Sunset's core cuisine, based on fresh fish and sea food by introducing dishes of rawism, popular by current culinary trends. Peruvian, Japanese and Mediterranean inspired production of raw food such as Ceviche, Sashimi and Tartar are starring in the renewed menu and we are certain that you will appreciate the clean, crisp sea flavors as well as the sustainably sourced and organic materials used.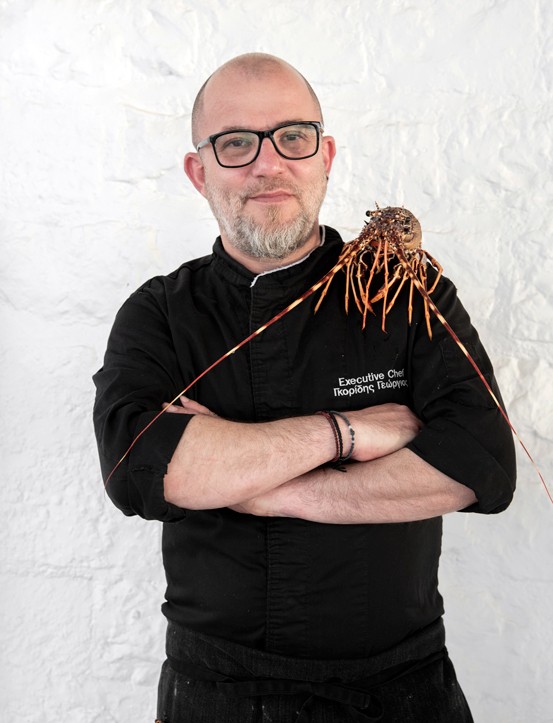 EVENTS
Sunset Restaurant is available as a unique venue experience for anyone who wishes to celebrate, party and dine with family, friends even colleagues. We have a long history of catering for and hosting events and special occasions, because it is part of the reason that we do what we do; and that is none other than to share the beauties of Hydra and Greece with the rest of the world.
DISCOVER